My Favorite Lactation Treats
A few weeks back, I posted a super helpful guide for you recommending and comparing some of the best breast pumps on the market! Now that I'm breastfeeding and pumping again for the second time, I've learned just how important it is to arm yourself with the right tools. A large part of that is choosing the right pump and so I hope the quick comparison charts helped to make your decision easier. However, that isn't the only part of what makes breastfeeding more sustainable!
I get tons of questions about lactation treats, supplements and products so I wanted to take a moment to put my favorite recommendations in one easy place for you to reference. I feel like the first time I was breastfeeding, I was willing to try anything that even remotely hinted at helping me to produce more milk. And honestly - I wasted a ton of money that way. I really didn't know much about the way breasts naturally work nor what kinds of things to nourish my body with in order to help maintain my supply! As a result, I tried a few things that frankly either didn't work or had some pretty yucky side effects. Ultimately, you want to fuel your body with galactagogues whenever you can and it's easier to do than you think.
So that you don't make the same mistakes, see below for 10 of my favorite lactation products! Each of them is researched for safety, natural and delicious. Bonus? They actually work for most of the moms that have tried them too.
Note: If you're just starting your breastfeeding journey, I recommend these resources to first establish your supply before trying any kind of supplement or lactation treat. By feeding on demand as much as possible, you'll signal to your body to produce the right amount of milk for your baby!
Sesame Brittle. These are my go-to snack to have in the diaper bag. They're nutty, subtly sweet and crunchy - perfect for all those times where you don't have time to eat a full meal but don't want to eat a cookie.
Herbal Supplement Drops. Quick and to the point, these drops are designed to promote healthy lactation, increase milk production, and enrich breast milk with a special blend of organic herbs. Two droppers under your tongue and you're good to go, especially on those days when you're feeling "empty". I have a bottle in my baby bag, my purse, the kitchen AND the car.
Lactation Cookbook. Honestly - it never occurred to me to start cooking with foods that promoted healthy lactation until this book dropped. Peanut Butter Power Popcorn? Lactation Rice Krispy Treats? Butternut Squash Mac N Cheese? All recipes you'll find in this book and all will help your supply. SO yummy.
Soft Baked Lactation Cookies. I've tried SO many lactation cookies and these are hands down the best. They're soft baked and chewy - perfect for breakfast on the go with a cup of tea / coffee. All flavors are delicious but the Oatmeal Wild Blueberry tastes everything like a fresh-baked muffin and nothing like a boring lactation treat.
Lactation Tea. Fenugreek and caffeine free, this is my favorite tea to wind down with before bed. It's mild and soothing, is made with chamomile, alfalfa & nettles and also had a settling effect on my tummy. On the nights I drink Mrs. Patels before bed, my morning pump yields at least 1.5 - 2 oz more!
Lactation Drink Powders. I'm just gunna say it - I'm SO sick of drinking water. It's a necessity when you're breastfeeding, but it gets so boring (almost gag worthy at times). These lactation powders are a great way to mix it up! They can be mixed with almost any liquid and are so easy to use on the go. Each packet contains two servings! My favorite way to enjoy them mixed into coconut water for ultimate hydration.
Lactation Smoothie Mix. 100% organic and nourishing, this blend of lactation superfoods mixes perfectly into fruit smoothies as well as chocolate-based smoothies. There's no added sugars, sweeteners or flavors, giving you the freedom to add your favorite one (or skip one altogether).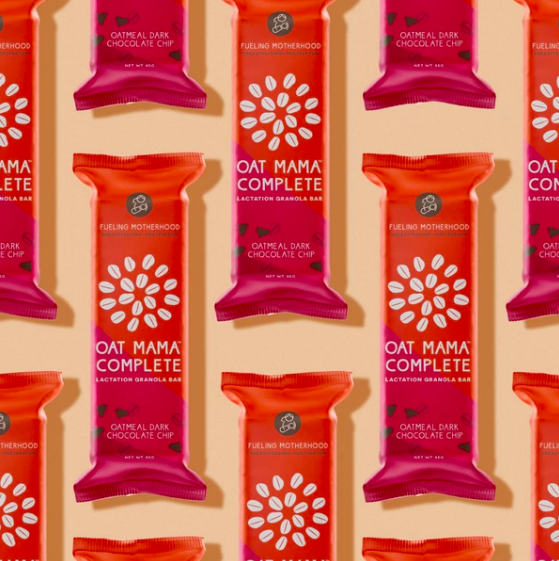 Lactation Bar. I almost always prefer to snack on a cookie, but when I've either just worked out or am about to, these are a great alternative. They taste kind of like Lara bars and absolutely increase my supply if I have one daily for a few days at a time.
Lactation Blend Capsules. Very similar to the drops I really like, these capsules contain Moringa which is known to act quickly in promoting milk production. I use these for the days when I'm over-scheduled and run down. They work fast and even if my supply has take a dip throughout the day, I'm noticing a healthy increase 24 hours later.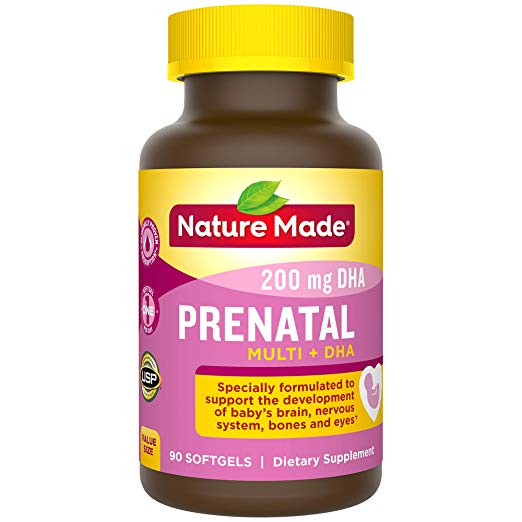 There are so many brands out there, but continuing your prenatal vitamin post pregnancy is one of the best things you can do to promote healthy lactation! If you think about it, healthy lactation starts with a healthy mom and so there's no harm in making sure that you're receiving all the nutrients you need. I try to eat a well rounded diet, but I have piece of mind knowing that my vitamin can help out too!